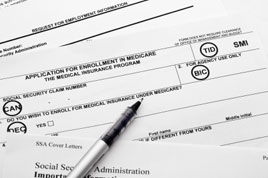 Currently, Washington State residents having Medicare currently can enroll in a variety of insurance plan options, including:
Understanding how these plans work, their pluses, minuses and trade-offs, can be difficult and complex. In a simple, clear and easy-to-understand way, we'll explain how these plans work, answer your questions, and help you evaluate the plan option that best fits with your situation and objectives.
There's of course no cost or obligation for our assistance. Call us now at 1-425-818-9915, or complete and submit the Free Consultation form, to schedule your personal consultation.*
* By calling this number, I understand I will be directed to a licensed insurance sales agent or broker.